Limo Service Flint, MI
Flint's favorite limo rentals!
If you're in Flint, Michigan and don't know where to turn for luxury transportation, you've stumbled upon Flint's favorite limo company! We're the area's premier supplier of stylish and luxurious limousines and limo buses! Limo Flint is your best choice for this kind of service. we're a reputable company that strives for customer satisfaction in every area of our business from booking to the vehicles to the chauffeur - we truly want your event to be perfect! When renting with us, you'll find that each and every one of our meticulously maintained vehicles stands ready and fully equipped to give you an unforgettable night of extravagant comfort and posh treatment like you've never before experienced! Our vehicles have such a wide range of features you can set any mood you wish for your chill night out or your wild party. Whatever your plans are, the Flint area has so many things to see and do. We know that you're not going to want to miss special destinations like the Flint Institute of Arts, Crossroads Village and Huckleberry Railroad, the Carriage Town Historic District and The Whiting just to name a few. Just remember, riding with us to these amazing destinations is going to take your plans into the stratosphere.
Flint is in a great city to party in. Enjoy Flint's area or let our chauffeur comfortably escort you to the Detroit area for a great night of enjoying the scene there. Be it a night out for music concerts, sporting events, a casino run, or even your wedding events . . . you can be sure that a limousine rental from Limo Flint is more than able to adeptly handle any unexpected situation with class and an acquiescent dignity that will leave you confident and secure in your decision to book with us. And you will be happy to know that we're the absolute best in the luxury entertainment transportation industry. Now, you're probably wondering what makes us the best. Well, to begin with, we only acquire the highest quality vehicles. We then take those vehicles and install some of the most amazing amenities and features that you will ever see or experience. But don't worry, we want you and your friends to arrive safely wherever you go. That is why we have certified mechanics on staff who regularly inspect and maintain our entire fleet. What that means for you is that any vehicle you're interested in will be road worthy when you need it. And you won't have to worry about being left stranded on the side of the road or not making it to your destinations. We also hire professional detailers who meticulously clean every inch of our interiors between uses. You will be stepping into a pristine environment. And in terms of driving, we're adamant about only hiring experienced and certified drivers who know the area roads really well. Each of our vehicles is equipped with GPS which means that you will not have to worry about getting lost. And now you know why we're the best of the best.
Flint limousines and party buses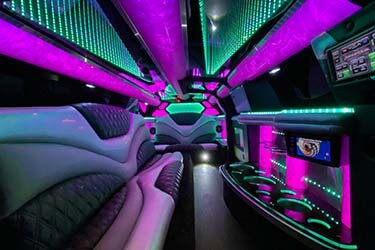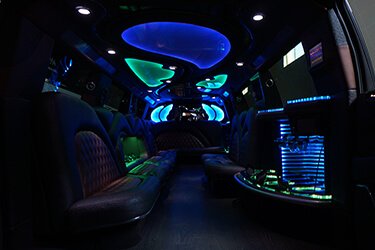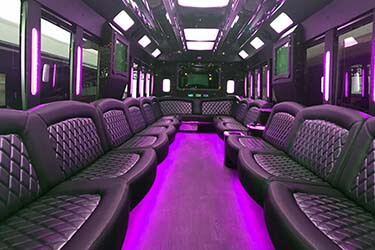 Well, you have come to the perfect place to start your journey into investigating what we can do for your very special plans. We highly recommend that you peruse our entire website to learn everything you can about what we do. have a notepad and pen nearby so you can jot down any questions should they crop up. When you feel like you have learned everything you can about our business from our website, it will be time to contact our customer service office. Our very friendly and knowledgeable customer service agents are available 24/7, 365 days a year for your convenience. We love talking to potential customers about the possibilities. One thing we will promise you is that you will never be pressured into making any kind of decision. If all you want to do is talk about your plans and ask questions, that is fine with us. When you're ready to take the next step, one of our specialists will be more than happy to walk you through our easy and painless booking process. Our representatives are experts at fitting groups to the perfect vehicle. So, when you're ready, give us a call. We're excited about the potential to service you and your friends. Give us a chance and you will never look back. Limo Flint not only provides service in the Flint area but we have you covered in Metro Detroit and out of state as well. For Detroit visit Detroit Limo Rentals.